Richings Park today ...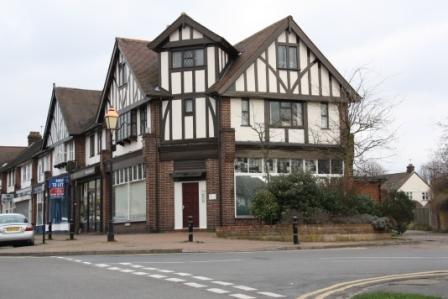 Bathurst Walk & Syke Ings
Industrialisation
The Ridgeway was bisected by the building of the Great Western Railway in 1838, the Staines and West Drayton Railway in 1882/3 and the canal in 1883. These events were the first to break the old insularity and thrust the old manor inexorably into the outside world. Iver lay on the eastern edge of the Slough-Langley Brickfield which produced 14 million bricks per annum in 1908 serviced by the Slough branch of the canal. Canal side wharves and a gravel pit (on the site of the current Thorney Business Park) gave rise to Mead's brickworks on land now farmed by Wingroves at Shredding Green Farm. Mead's Cottages can be found on Mansion Lane and Mead's Bridge (built in 1883) over the canal is just behind the present Bison site. There was also Ridgeway Tileworks incorporating a gravel pit (on the site of the current Ridgeway Trading Estate) and Reed's or Iver Lower Brickworks (east of Thorney Lane on the site of Iver Waterworks) where
work only ceased in 1920 and the kilns were still present until after the war. Railway sidings at Iver also serviced these industries and exported gravel.
Then came the second world war and further pressure on a rural community. With planning processes not robust and the green belt not in place, arguments such as 'requesting a temporary concession' or claiming a customary usage were accepted and some are still in place today.
The Hawker Aircraft factory arrived (which then became Fords and is now a housing estate and a business park including a Royal Mail depot) and Parlaunt Farm on the west of Richings Park was lost.
The Ridgeway Industrial Estate grew up soon after the war as a planned development on the site of the old tileworks and centred on the pre-war Britannic Cable factory. This became Faberge, then TNT and is now Ceva. The post-war economy had to be made to succeed and industrial
development was the name of the game. There was plenty of space in the Metropolitan Green Belt - how little things change!
Land north of Iver Station
The land between the railway and the canal was originally brickworks and was acquired by the Great Western Railway, by Act of Parliament in 1922 - 23. The railway already had a siding into an early, disused, shallow gravel dig at the western end. The BR Properties Board sold land to the east of Thorney Lane to Three Valleys for the waterworks and the land around Court Farm went to Boyer. The rest of the land, apart from a cherry orchard which was left untended, was farmed as tenants by the Wingroves of Shredding Farm who were already working the former Mead's brickfields. A cart track used to lead from Mead's bridge, round the old gravel pit to the farm track at Dog Kennel Bridge. Starting around 1952, Hall Aggregates worked out the whole area for gravel,