Richings Park today ...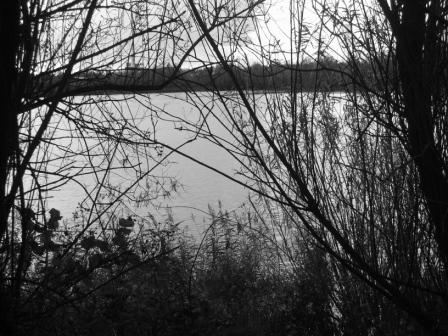 Thorney Park Lake
The Architect
George E Clare of Harrow (1868 - 1953) ARIBA designed all the original houses. His practice was at 1 West Street, Finsbury Circus in London. He also worked on buildings at the famous 1920s Crittall Village at Silver End in Essex. He was already 54 when he was commissioned by the Sykes to design Richings Park and was thus a mature architect with a clear eye and considerable experience. Individual private commissions for single houses had resulted in the existence of examples of his work in nearly every English county. There were also several in Ireland.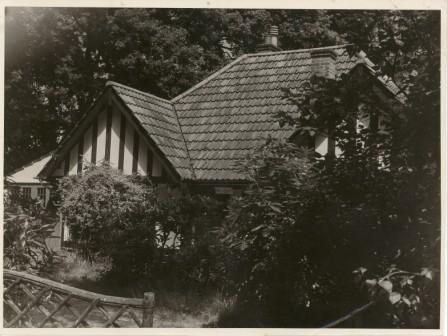 Hall Croft Old Slade Lane
After a five year apprenticeship in Norwich, he established his own
practice in Chelmsford in 1897 (at 29). He branched out to London and Westcliffe-On-Sea but his health required him to confine his attention to Chelmsford. In 1908 he moved to Norwich, followed by a brief spell in Leicester but by 1914 he was settled in Harrow-on-the-Hill. There he was engaged by the Sykes.
He had won a 1st prize for a Police building in Chelmsford but his main interest and work seems to have been in estate development and the design of economical and labour-saving houses. This had included work in Wembley Garden Suburb, Moor Park Estate (Herts.), Chalkwell Hall Estate (Westcliffe-On-Sea) and Letchworth Garden City. He regarded the Richings Park commission from the Sykes as his most important work. In later years, after a spell in 1942 in Croydon, he moved to Petersfield (Hants) in 1944, where he remained until his death. He remained at work in his office up to the evening before being taken ill, two months before his death on 8th
January 1953.
Clare developed and patented large, kiln-fired building blocks "Clare's Blocks" to facilitate rapid construction of houses and the houses in Richings Park were built of these. These blocks were the size of 6 bricks and had keys top and bottom and contained channels to create a cavity wall of sorts. They were intended to be covered with plaster rendering or pebble dashing. Clare claimed they were impermeable and at the Richings Park Stand at the Ideal Home Exhibition (1924) a block was displayed with a jet of water continuously playing against it - to show no water penetration. In 1900 Clare published a booklet about topic entitled "Ideal Homes for the People" - Cellular Block Construction (C.B.C). It covered quite a lot of ground and included elevations and plans of "Houses suitable for the farmer; ... Bungalows for young couples ... old people's retirement ... semis for farm workers/small holders ... or