Richings Park today ...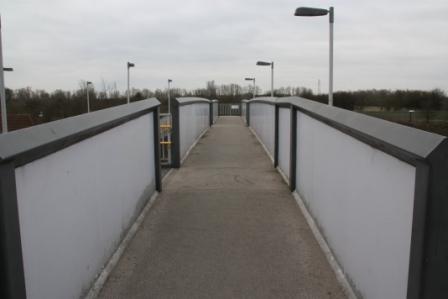 Iver Station Bridge
1980s with temporary permission on the remains of an old depot. Successive later permanent permissions were subsequently granted under pressure to provide road metal material for western London and then the M40 repairs and widening. This sizeable installation has grown over the years and with it the lorry traffic on our local roads, all of which has to come via Richings Park since Hillingdon imposed a road narrowing on Mill Bridge in West Drayton. When John Moore was Secretary of State for Transport (1986?) the rail sidings at Thorney on the mineral line from West Drayton were enlarged with an official celebration which included a special celebratory train from the quarries in Leicester to Thorney. In his speech, John Moore made great play of the fact that this took traffic off the roads - he omitted to mention that the finished product has to leave in lorries and that more stone in means more lorries out on our local roads.
Sewage Works
South Iver sewage works began life as a facility for the treatment of local effluent, but became the site of a much enlarged sewage processing facility following the move of the Perry Oaks sewage works to here to allow for the expansion of Heathrow.
Improvements to the area round the shops
These were first mooted in 1982 and a site meeting took place on 27th Oct 1983 attended by the County and District Councillors, the County engineer, officials from South Bucks, representatives from BR Estates Office, local BR management, the local police and Richings Park Residents Association. Discussions with South Bucks District Council continued through 1992, were still on-going in 1998 and work finally was completed in the summer of 1999. Initially this was a wide ranging scheme and aimed to include the
track approaching the station and the area of grass outside the shops at the top end of Wellesley Avenue. The lack of ownership prevented any action with regard to the station approach and the lack of any response from the shop owners, including Alfred King, effectively excluded this area from the plan. The lines of blue bricks in the new paving represent the division between the private shop forecourts and the public pavement.
Shawcroft Models
The story of Shawcroft Models is told here.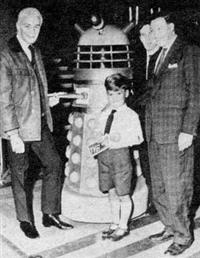 Well-known Shawcroft Model