Richings Park today ...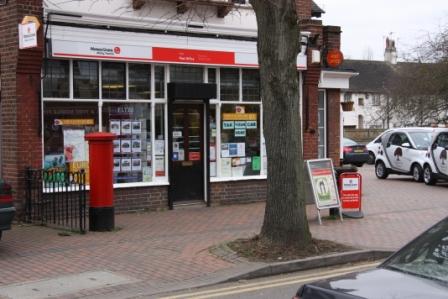 Post Office
character:
In Thorney Lane variations on the type "L" house predominate.
Bathurst Walk shows more semi-detached houses.
Wellesley Avenue and Somerset Way have most bungalows and also most of the "K" variations.
Variations (of any kind) on the type "K" house do not occur in Bathurst Walk, or Thorney Lane.
North Park and Old Slade Lane are characterised by houses of wider elevation and by larger plots of ground.
The characteristics of Clare's designs are apparent in the houses creating an harmonious and attractive appearance. These features included the proportions, the gable ends and roof lines, the use of the barge-boards and soffits, fenestration and chimney stacks. In the 1920s Clare had acquired timbers capable of structural use rather than just as pseudo-Tudor applique in the
gable-ends and front elevations generally seen. It seems that he only had enough material available to devise just 2 houses where the timbers were an integral part of the structure. So it was logical to place them facing each other at a focal point a short way down the main avenue (Wellesley Avenue) from the railway station. At that time this was the only road to be uniformly planted with lime trees. It is not thought that these two houses (Tudor Cottage and xxxxxx) were custom built, rather that circumstances meant that their "Tudor" character would be in keeping with the new development.
Promotion of the Richings Park Estate
Great assiduity was shown over this aspect of the affairs of the development by the Sykes brothers. The advertising/promotion for Richings Park was detailed and recurring. Rental on a no-deposit basis was available as
well as direct sales.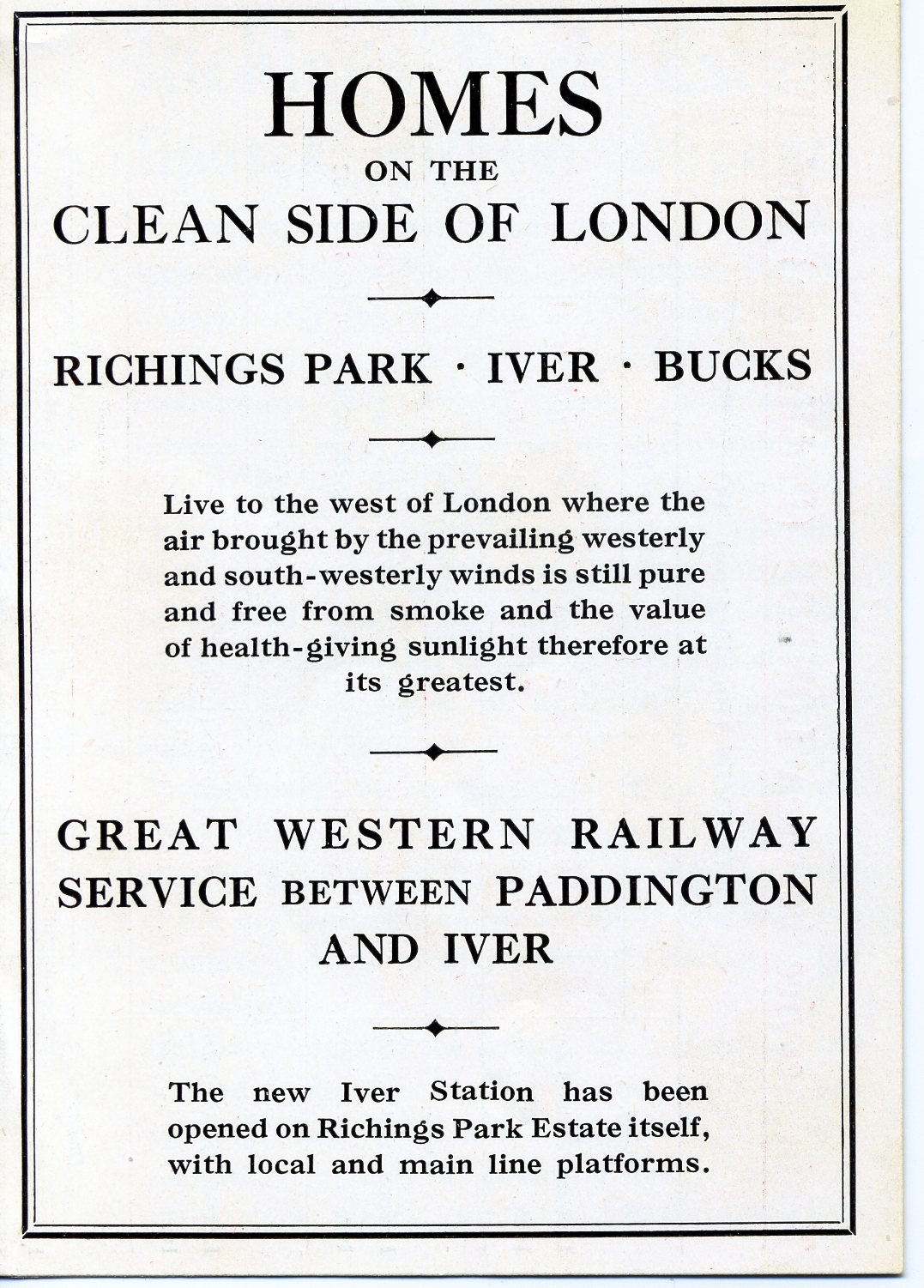 Richings Park Flyer
Their promotion extended to eight show houses fully furnished, with advisers on hand for floors/carpets, upholstery and curtains, all arranged by Messrs John Perring (then of High Street, Putney "and branches" - there was one in Uxbridge). All the current modern conveniences were offered; everything shown was priced; "easy