Richings Park today ...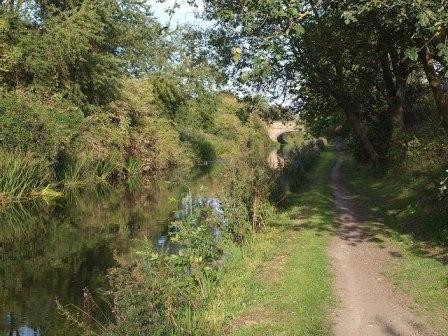 Grand Union Canal
The 18th Century park and mansion were retained, the mansion for their own use, and also 2 of the farms - Old Slade and Home. These farms were retained as going concerns by the Sykes until 1931.
Larbourne farm was sold off to the tenant Mr White. Tan House Farm, in Colnbrook, was also sold to the tenant, Mr Frank Purser. When the Sykes Brothers bought the Estate at Richings their whole approach, their appointment of their chosen architect (and his approach) demonstrated an attitude which was and still is totally unlike that of most suburban developers. They retained their architect's designs as their property. Hence those designs were not duplicated elsewhere.
All three brothers made the Estate their home and its name became the name of the "parent" company for other, later ventures. Certainly, Friend thought of himself, living in Riching's Lodge, as the Squire of Richings.
In 1985 Eric Sykes, the survivor then aged 86, revisited Richings Park . After all the years, he was re-seeing Richings Park for the first time as a mature neighbourhood graced with trees and gardens. It made him proud, he said, to think that "I created all this".
The Sykes companies
Instrumental in all the dealings of the Sykes companies was their lawyer Mr Donald Whitby Roberts. In 1928 he was newly qualified and working for a law firm in Lancaster. The involvement of this firm with the newly set up Richings Park Company resulted in Mr Roberts being transferred from Lancaster to a new office opened by the law firm in London. His first task was to represent the Richings Park Ltd, Company in a case in the Crown Court in Uxbridge and he was subsequently often involved in legal work for the company. He was a resident (8 Bathurst Walk) from 1931 until his death in June 2000.
Latterly he set up his own solicitorís practice which was located in Richings Park and he acted for individual residents with the Official Receivers.
Phormium Company
The brothers had originally formed the Phormium Company (a name still to be found on original Richings Park covers to drain inspection chambers).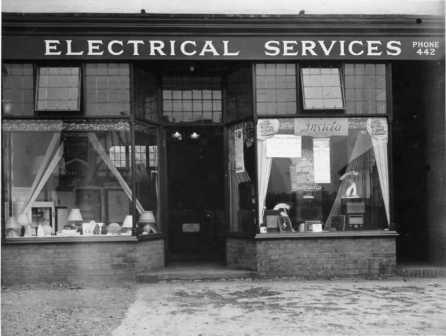 Electrical Serrvices Store
The relevance of this name, presumably taken from the New Zealand flax plant, to the Sykes is not known.